https://archive.org/details/rd2001-12-31.sbd.unknown.105315.sbeok.flac16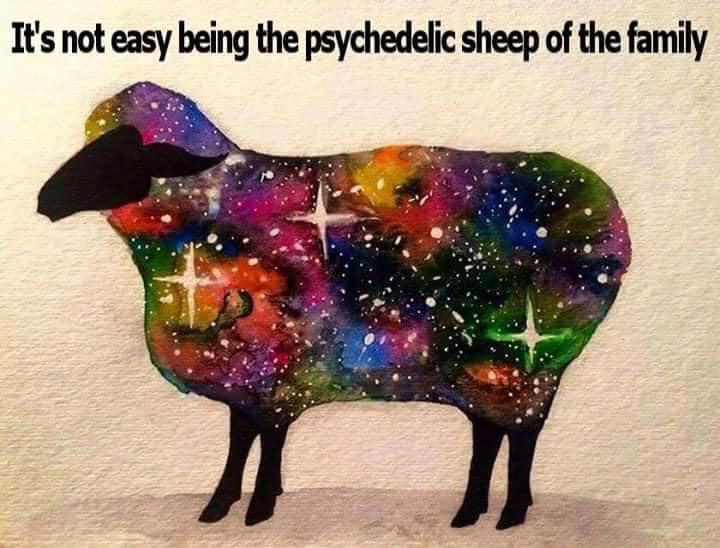 Ratdog Live at Henry J Kaiser Auditorium on 2001-12-31
Bury Me Standing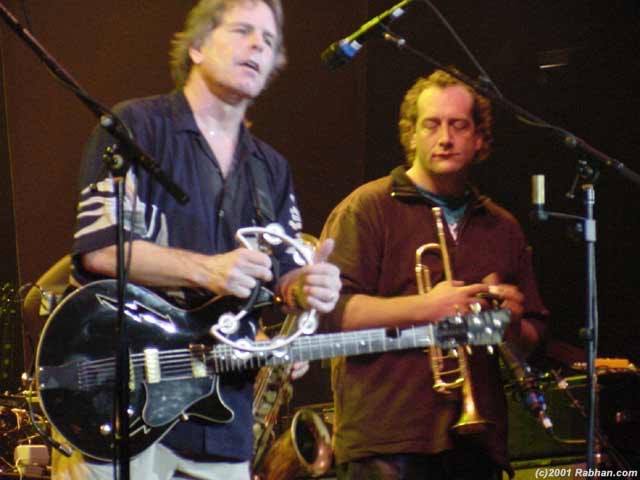 https://archive.org/details/rd2001-12-31.sbd.unknown.105315.sbeok.flac16/rd2001-12-31d1t05.flac#
FLAC Download: https://archive.org/compress/rd2001-12-31.sbd.unknown.105315.sbeok.flac16/formats=FLAC&file=/rd2001-12-31.sbd.unknown.105315.sbeok.flac16.zip
MP3 Download: https://archive.org/compress/rd2001-12-31.sbd.unknown.105315.sbeok.flac16/formats=VBR%20MP3&file=/rd2001-12-31.sbd.unknown.105315.sbeok.flac16.zip
by Ratdog
Publication date 2001-12-31 ( check for other copies)
Collection Ratdog
Band/Artist Ratdog
Set 1
Disc 1
1. Jam > Feel Like A Stranger >
2. Easy Answers >
3. Youngblood
4. Odessa >
5. Bury Me Standing* >
6. Scarlet Begonias* >
7. Aiko Aiko* >
Disc 2
1. Dear Prudence >
2. Stuff+ >
3. Two Djinn >
4. Touch Of Grey
Notes
Whole show with DJ Logic

*-w/ Willie Waldman

+-w/ Chris Burger
Addeddate 2010-01-12 14:49:27
Identifier rd2001-12-31.sbd.unknown.105315.sbeok.flac16
Location Oakland, CASource SBD > DAT > CDType sound
Venue Henry J Kaiser AuditoriumYear 2001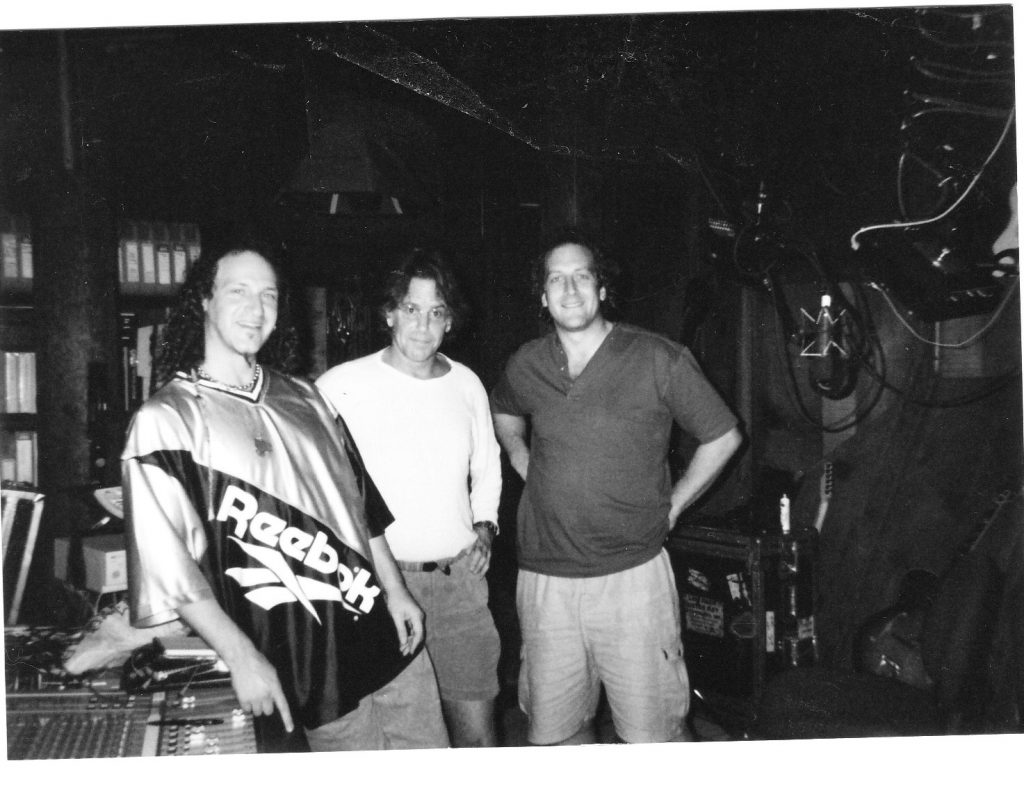 Ratdog Live at Henry J Kaiser Auditorium on 2001-12-31 : Free Download, Borrow, and Streaming : Internet Archive
Published: 2002/01/11
by David Lubell
Phil Lesh & Friends, Ratdog, The Derek Trucks Band and Crusader Rabbit, Kaiser Auditorium, Oakland, CA- 12/31
The rains had slowed and the sky was clearing as fans began the pilgrimage in the afternoon. Surely this was a good sign for the Big Night: New Years Eve in Oakland with Phil Lesh & Friends, Ratdog, the Derek Trucks Band and the lineup-to-be-named-later Crusader Rabbit.
As they had the night before, the festivities began early. At 6pm the Derek Trucks Band hit the stage, kicking off what would be a marathon evening at the Kaiser. A new-look DTB featured Sean O'Rourke, formerly of Aquarium Rescue Unit, filling in for ailing drummer Yonrico Scott and relative newcomers Kofi Burbridge on flute and keyboards and Javier Colon on vocals and percussion. The DTB delivered 90 minutes of masterful funk, rock and jazz, with Colon's smooth, soulful vocals giving the ensemble a completely different feel from the gruff, weathered, "bar band" days with Bill McKay (keyboards) singing lead. Colon adds a maturity to the ensemble, and together with Burbridge and regular bassist Todd Smallie, the group has grown and matured into a real force to be reckoned with, even without Scott, the elder statesman, driving the band.
The set was highlighted by two surprise appearances by Susan Tedeschi (aka Mrs. Derek Trucks) who, dressed in a red cocktail dress, added her signature blues-growl vocals on two songs, which belied her appearance as an expecting mother as she swayed to the rhythm and gently held her baby to be.
The set was a tasty warm up for Ratdog, who opened their 8:00pm set with a mini jam, a la Lesh & Company. "Feel Like a Stranger" quickly came into audible focus and DJ Logic made his mark immediately with authoritative scratch-fills, unlike the previous evening which saw him ease into his role as the set progressed. "Easy Answers" saw the return of the Bobby stroll', treating those pinned against the front barrier with an up-close and personal glimpse of his side-of-the-hip rhythm guitar playing. "Youngblood" was fun as usual and the Chuck Berry-flavored "Odessa" featured Weir on steel guitar.
A strong run of "Bury Me Standing">Scarlet Begonias">Aiko-Aiko" marked the first appearance of the night for trumpet player Willie Waldman, who guested the evening before. "Bury Me Standing" also continued the Pink Floyd flavor initiated on 12/30, while "Scarlet" took on a definitive Spanish flavor thanks to the superb duel horns. And in a first in this scribe's experience, Weir took out a tambourine on "Aiko-Aiko." All the songs were expertly played and proved a larger, more dynamic ensemble suited Ratdog well.
"Dear Prudence" was by far the most touching moment of the set, though Weir's vocals gave out often when reaching for the high notes. A retooled "Drumz" section featured drummer Jay Lane, bassist Rob Wasserman on his stand-up and DJ Logic hammering away and soon joined by another surprise guest, rapper Chris Burger from sax man Kenny Brooks' side project Alphabet Soup. Catching most by surprise as he darted on stage, within seconds he had the audience "waving their hands in the air, like they just didn't care." It was harmless, non-gangstah,' good time rap and the crowd ate it up; a nice change of pace indeed.
"Two Djinn" featured the full band (sans rapper and trumpet) and slid nicely into a somewhat "lite" version of "Touch of Grey" to end the set. Like the previous night, there was no encore, but as it was already 9:30pm and we already had 3 hours of music under our belts, so no one was complaining.
As a 40 minute setbreak wore on, the Kaiser didn't swell in ranks as had been expected, especially based on the prior night's show, which was clearly oversold. From the stands, it was clear one could maneuver the floor relatively easily, unlike 12/30 which appeared suffocating on the floor. So it was strange that there seemed to be fewer people on New Year's Eve, but that could be chalked up to competition from bands like String Cheese Incident playing in San Francisco and dividing the fan base.
At 10:15pm, Phil Lesh & Friends hit the stage. Dressed in a t-shirt and an unbuttoned New York City Police Department Uniform top (complete with patches), Lesh took center stage and the group looked relaxed and ready for action. Jumping right in with a somewhat surprising "Midnight Hour," Warren Haynes set the tone on vocals that this would be "his night," much like last year's New Year's Eve show at the Kaiser. Unlike Weir, Haynes' vocals inexplicably never seem to tire or wear down. During the song, Susan Tedeschi joined the fray and matched Haynes note for fiery vocal note, staying on for the post-song jam/segue then matching Haynes' guitar leads with her vocals on "Hard to Handle." It was already a Southern Night in this Northern California town.
"Viola Lee Blues" brought back the psychedelic San Francisco feel, and Haynes and guitar partner Jimmy Herring added some jazzy "So What" licks, along with numerous anonymous teases reminding everyone how flexible and dynamic the group was. Slipping into "Tons of Steel" was an appropriate nod to Brent Mydland and again featured Haynes' weathered vocals. Keyboardist Rob Barraco's harmony vocals blend so perfectly with Haynes' it's no wonder he'll be touring with Gov't Mule in early 2002.
A "Happy Trails" jam lead into a full "Cosmic Charlie" tease that had many scratching out the song in their setlists and writing in "Viola Lee (verse 2)" when the ensemble took a sudden left turn. It was the kind of moment that the group specializes in, keeping the fans on their toes and staying one step ahead of the guessers and "Name That Tune" aficionados in the house.
As if Haynes hadn't already put in enough time on vocals, a smoking "Dear Mr. Fantasy" flowed out of "Viola Lee" with some distinctive "Hey Jude" teases from Barraco. The two played off each other the entire song, but Haynes didn't follow him into the Beatles' classic. It was also no surprise when the third verse of "Viola Lee Blues" appeared along with the ferocious jam that followed, which rolled into a set-ending "Cosmic Charlie."
It was now merely 25 minutes until the witching hour, and the more astute fans towards the back could already see something being concocted behind a screen at the back of the floor. A float of some kind was being constructed, and security began moving fans on the floor out of the way so something could be moved about once unleashed. Rumors abounded outside the Kaiser pre-show, but as any Head who has put in his/her time in the scene over the years knows never to believe a rumor, no matter how realistic or far-fetched.
Fans buzzed (no pun intended) and speculated as to the band members for the upcoming Crusader Rabbit set. Shortly before midnight the questions began to get answered; the screen at the back of the floor parted, a makeshift float slowly made its way around the floor, with precious cargo in tow: three fully-attired wizards! Yes, wizards, albeit three seemingly familiar Wizards (one with grey hair spilling out from under his white wig, one with strikingly familiar red, white and blue wristbands and the third with some strange sandal-type footwearand no apparent pants) conjured up mystical spells with body language that seemed to say they were closer to wizards-in-training than fully ordained. And who ever saw three wizards whipping up a frenzy under a disco ball? Only in California.
As the float made its way to the stage, mystical, Harry Potter-type video footage played on a screen above the stage, smoke filled the auditorium (from a smoke machine, it should be noted), and the wizards crept up on stage to the delight of everyone. Within seconds the countdown was on, midnight stuck, balloons dropped from the sky, people rejoiced and the wizards began disrobingrevealingBill Kreutzmann.Mickey Hartand Bob Weir!
Phil & Friends had already quietly assumed their positions, and a second drum kit wheeled into position behind Barraco's keyboards, next to John Molo's kit.
What a treat, four original members of the Good Ole GD on stage together. And as if that weren't enough, all four joined the Crusader Rabbit ensemble Mickey and Billy sharing the second kit as Weir led the group into a rousing, opening "Not Fade Away." Kreutzmann, dressed in all black with an open button-down shirt (a mite too formal, but classy), was simply beaming sharing drumming duties with his old bandmates.
"NFA" was long and percussive, with Weir on vocals and Billy and Mickey hammering away, jumping up and down and playfully shoving each other. "Truckin'" was greeted like a long-lost friend, and the smiles continued from all on stage. A spacey jam touched on "Spoonful" and "Smokestack Lightning" before reprising "Playing in the Band" from the night before.
As the jamming continued out of "Playin' reprise," Billy and Mickey left the stage and Hart hugged Molo and patted him on the head as he exited. "Here Comes Sunshine" seemed to be coming next, but ended up as "The Wheel" and Weir, Haynes and Barraco extended the song's vocals by singing the "Won't you try just a little bit harder?/Couldn't you try just a little bit more?" chorus in round style.
An "Uncle John's Band" tease eventually slid into "Sugar Magnolia" and the crowd erupted. By the time Weir pushed his already taxed vocals to the limits on "Sunshine Daydream," more than an hour had flown by.
The ensemble began to disperse to drained but enthusiastic applause. The group lingered on stage a while, though, giving hugs all around. It was a real see as, Weir, Lesh and Haynes embraced in a group hug, especially after rumors surfaced last year of friction between Weir and Haynes.
Surely that was it for the evening. After all, it was already a 7-hour show, and we had just been treated to some Grateful Dead history, with the mini-reunion of Bill, Mickey, Bob and Phil. No one was heading towards the doors though, waiting for some signal their night was either over or would be extended. And no roadies were breaking down the equipment, a definitive signal the evening is over. Surely many were waiting for the familiar "Greensleeves" to be played over the PA, but short of that, no one was moving.
Less than 15 minutes later, sure enough, Phil & Friends returned for one more set. "Help on the Way" was almost too much to ask at this point, but as if to celebrate a belated Christmas, Lesh kept the musical gifts kept coming. Some "Finiculi, Finicula" riffs punctuated a segue that led not into "Slipknot!" but into "Dark Star" (leave it to Lesh to get good and spacey at this late hour). Derek Trucks slid on stage unannounced next to Haynes and joined the fray as the group took off, helping drop in "Twilight Zone" and "Tomorrow Never Knows" riffs. Getting both verses consecutively was a treat, as was the Spanish jam that preceded an abbreviated "Terrapin Station."
A bluesy shuffle jam hinted at "CC Rider" as they exited "Terrapin" and even at this late hour, the group still had some surprises: the new Hunter/Lesh composition "No More Do I," which featured some beautiful Haynes vocals, finally winding into the "Uncle John's Band" that was teased throughout the night.
It was 2:25am. We had seen five sets of music and the crowd as exhaustedwell, I was anyway. But as Lesh came back to thank the crowd and make his plea for us to become blood and organ donors, it didn't matter if there would be an encore. There hadn't been one all night, and that was just fine. This was a night for turning over a new leaf, starting a new page and putting the past behind us. It had been a long year for all of us, and it was only fitting that we usher 2001 out with a long New Years Eve party. Old friends had come back, if for only one night, giving us hope for the future.
When Phil introduced his group for the first time in 2002, it was only fitting they get together on a song that summed up the evening: "Celebration". Just like the opener, Haynes handled the vocals, easily earning MVP honors for the night, both with his voice and with his fingers. "Celebration" seemed longer than usual, as if Haynes was creating verses on the spot, not wanting the night to end. And just for good measure, Lesh decided to close the circle, if you will, with "Franklin's Tower." It couldn't have been a better ending to what was pretty darn close to a perfect show. And none of the band members looked any of the worse for wear as they embraced and headed off to what was surely a hopping after-show bash.
Minutes before 3am the crowd made its way down the windy rampways and through the exits of the Kaiser. The rain had held up, a final gift from the heavens since rain was a constant companion all week. Some scrambled for the BART subways, which would close down precisely at 3am, but most lingered to enjoy the afterglow. What 2002 will bring from the Dead camp remains to be seen, but if the magic and goodwill from the New Years Eve show can be stored away, recalled and built upon, it could provide the foundation for some very exciting things over the next 364 days and beyond.