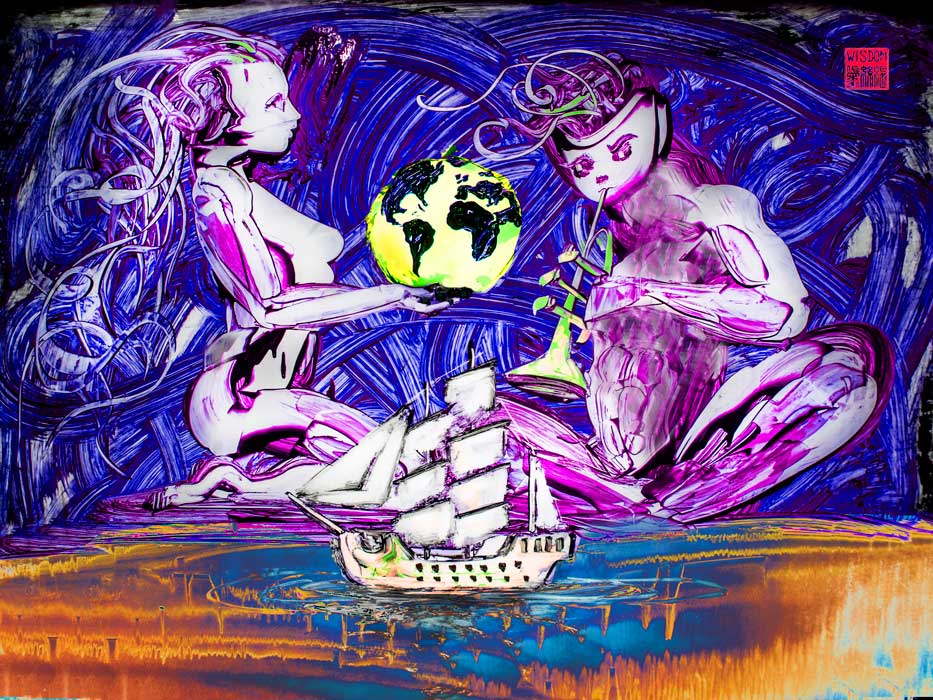 https://music.apple.com/us/artist/willie-waldman/252736446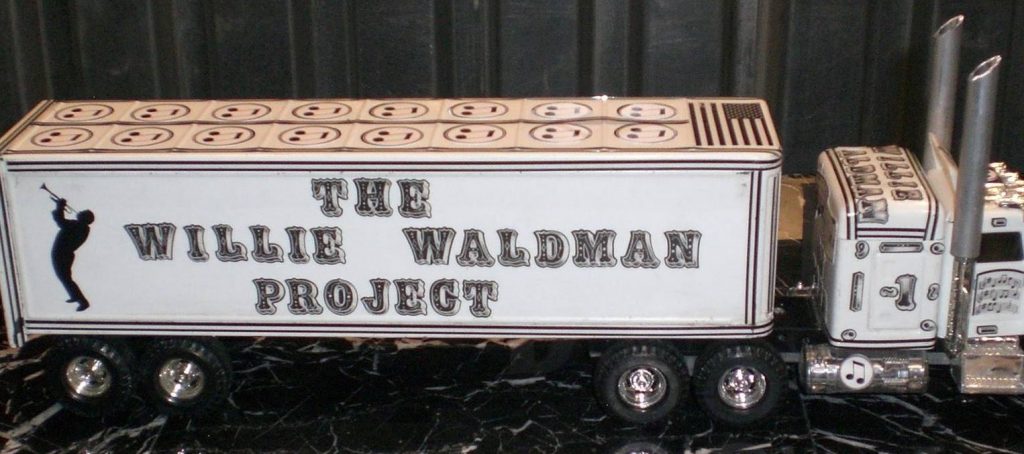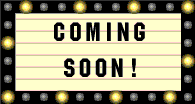 WILLIE WALDMAN PROJECT
Willie Waldman is one of the best trumpet players in the world. His lifelong commitment to his craft took him from his high school band, to performing and recording with some of the biggest names in the business: Stevie Ray Vaughn, the Robert Cray Band, Albert King, Joe Cocker, Snoop Dogg, Warren G., Sublime, Tupac Shakur, Jodeci, Salt & Pepa, Perry Farrell, Stephen Perkins and Bob Wasserman! Just to name a few!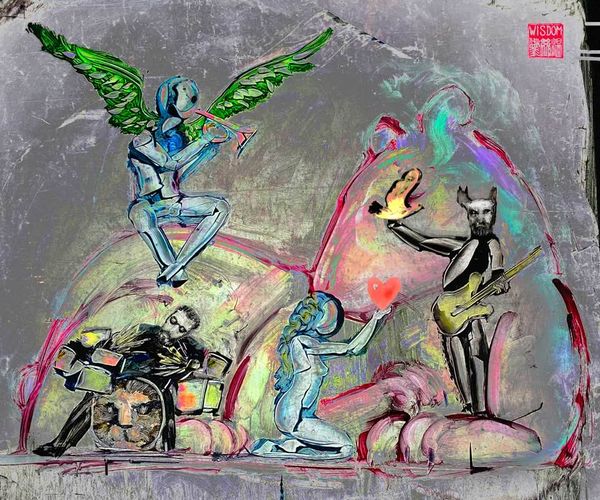 Dec 8 Leroy's 333 W US Highway 20, Porter, IN
Featuring Kofi Baker – drums, Chris Peffers – percussion, Jeff Harrel – congas, Marco Villareal – guitar
https://www.facebook.com/profile.php?id=1032911254
https://www.facebook.com/leroyshotstuff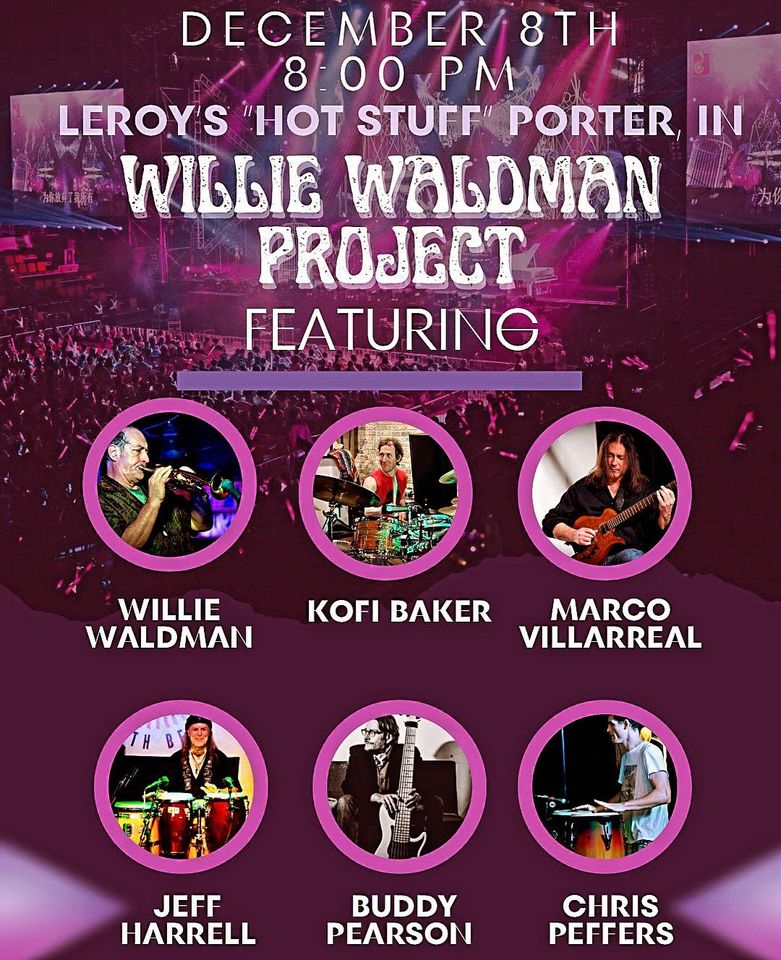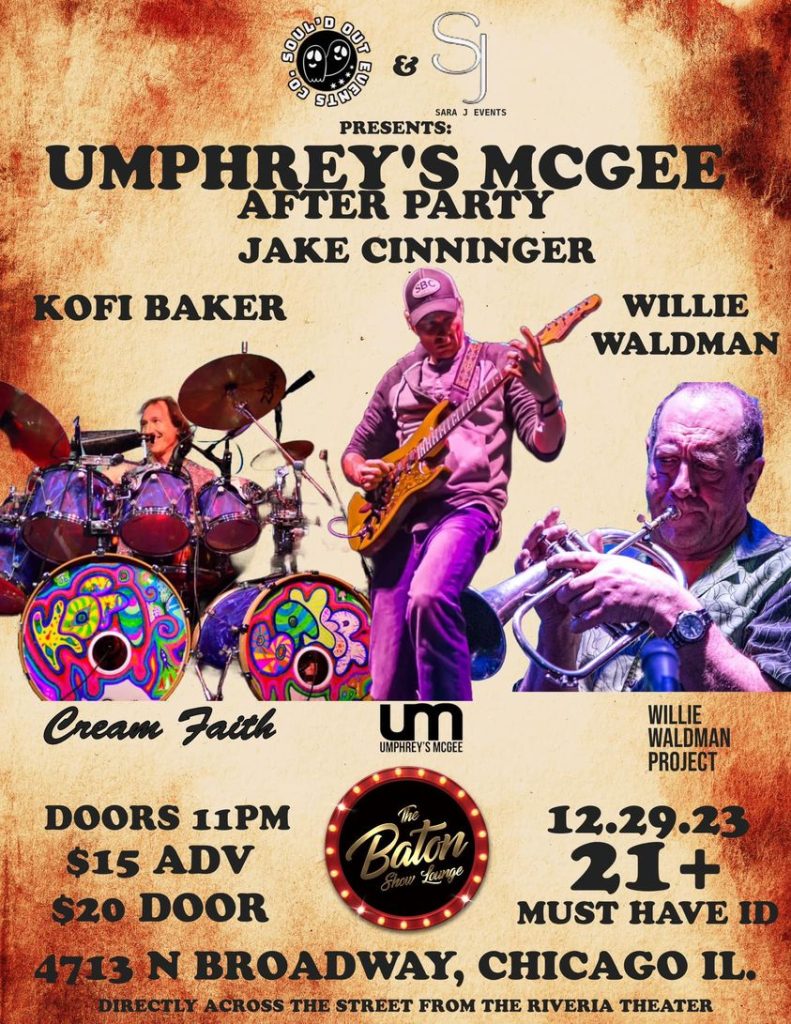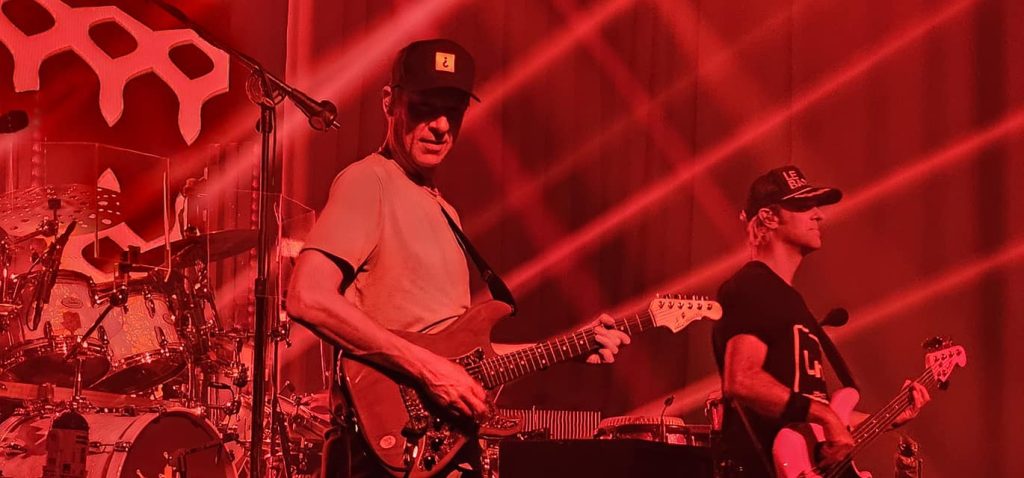 Niles, Michigan native Jake Cinninger is truly a rare breed. His musical virtuosity starts at an almost unfathomable age, drumming prolifically at the age of 3. Cinninger had played more gigs by the age of 13 than many musicians have played in a lifetime. His musical knowledge runs deeper than the Pacific, with his ability to play a dozen instruments only matched by his extensive mental index of tens of thousands of albums (Jake finds something to love about every record). With a highly trained ear, Jake can extract the best tone from virtually anything in proximity. The man can plug a tennis racket into a rock and you can hear angels singing. In addition to Umphrey's compositions, Jake has written and recorded hundreds of songs running the musical gamut, from ambient sleep lullabies to Norwegian death metal masterpieces. Nothing is off limits.
When not melting faces, Jake can be found excelling at fatherhood. Currently living in the football mecca that is South Bend, Indiana, Jake splits his days teaching his kids the importance of mastering the Fisher-Price soundboard and writing the next rock opera masterpiece in his ever expanding Boon Dock studio. A lover of dogs and the simpler things in life, Jake is happiest strumming an acoustic guitar on a crisp fall afternoon in the Michigan sun while his family keeps him company.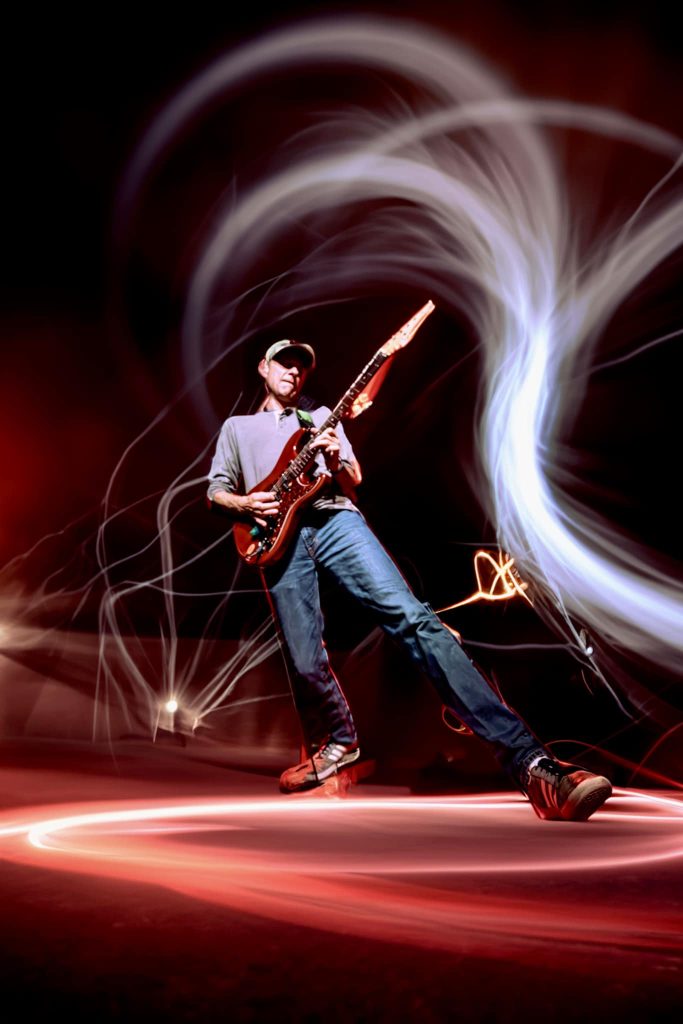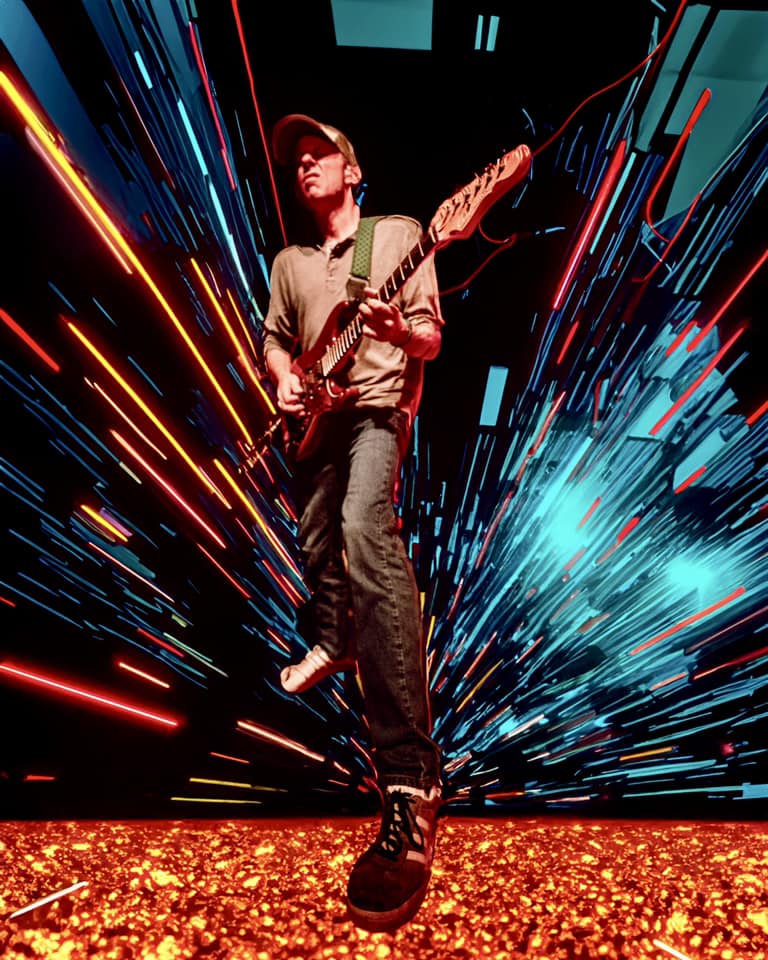 Willie Waldman: Trumpet, Flugelhorn www.williewaldman.com
The name might not strike an immediate chord but Willie Waldman is one you'll find in the liner notes of great artists and groups such as Banyan, Rob Wasserman, Perry Farrell and the late Tupac Shakur. While the list goes on, there's much more to this trumpet players credit than simply recording as a sideman on many of today's contemporary artists albums.
Willie started his journey at age 7 with his first Trumpet, and took lessons in Westville, just east of Chicago. After High School he found himself in Memphis looking to get involved in music and became a member of the legendary group Herman Green & The Green Machine. Come the late 80s they formed a group called Freeworld and ended up touring through the years with names like Stevie Ray Vaughn & Joe Cocker.
By 1994 he had reached L.A. and met up with friend & engineer David Aron, who was working with Death Row Studios mixing and recording Snoop Dogg's latest release. Snoop asked for some brass in the track and that's all it took for Willie to be recording for Hip Hops biggest superstar! He went on to record with 2pac, The Dogg Pound, Dazz & Kurupt, K Ci & Jo Jo, Xhibit & Nate Dogg and more.
Come 1997 Waldman will meet Perry Farrell of Janes Addiction, who opened up the alternative rock scene for him. Before he knew it their drummer, Stephen Perkins and Willie became friends and Willie was added to the Banyan project, writing, playing and co-producing. Between recording and working with other artists around Banyan he met and linked up with Rob Wasserman of the Grateful Dead and recorded on Rob's next album, Space Island, plus Willie was involved in writing and co-producing again. Both projects have continued to this day in 2014, Banyan and playing with Wasserman.
His first album back in 2000, The Willie Waldman Project was a collaboration that encompassed the roots of Memphis and the freeform of L.A. bringing and eclectic, jam oriented jazz album that will knock your socks off! A testament to his style, experience and roots, Willie Waldman has been around and the proof is there in his releases.

Kofi has impeccable credentials. He is the son of legendary drummer/musician, Ginger Baker, which is evident the moment you hear or see Kofi play. The DNA is unmistakable.
But Kofi has his own unique approach to playing and with his uncompromising daily practicing regime, no wonder he has forged his own long and distinguished career working with many other legendary musicians such as Eric Clapton, Steve Winwood, Roger Waters, Nile Rogers, Tom Jones, Jack Bruce, Steve Marriott, Uli Jon Roth and many more.