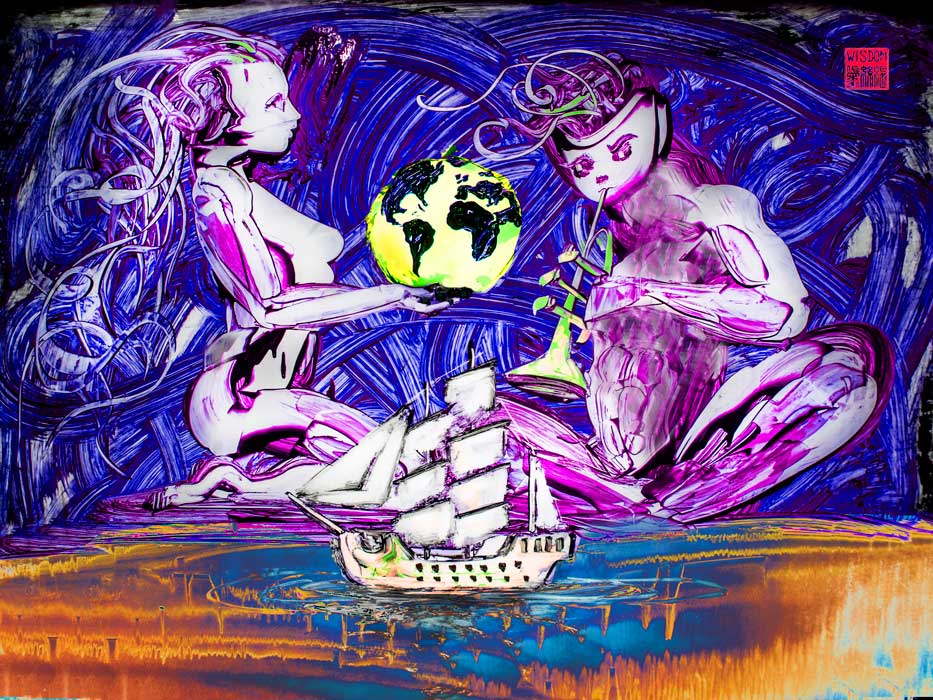 https://music.apple.com/us/artist/willie-waldman/252736446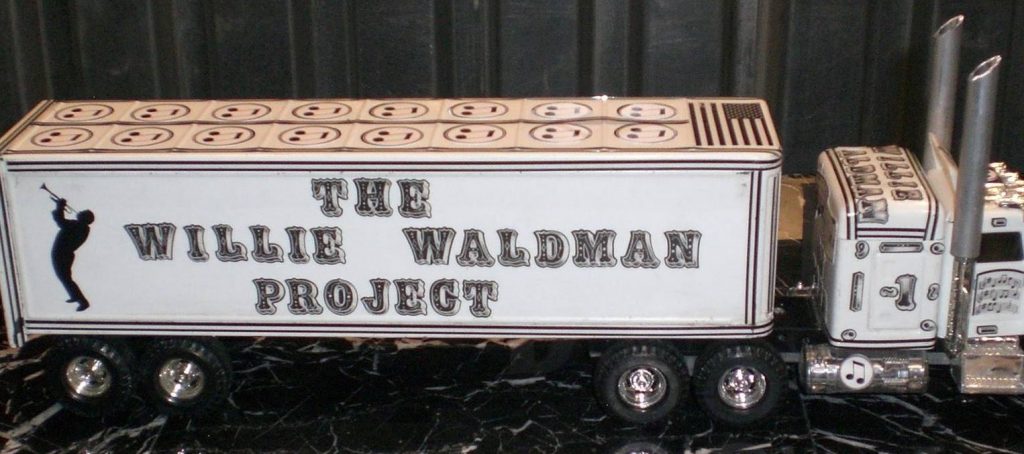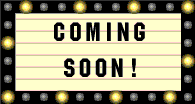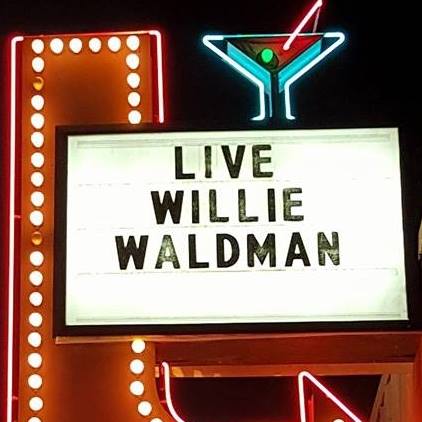 July 5 Dad's Steakhouse 283 N. Main St Thayne, WY
(307) 883-2300 featuring Tony Austin – Drums, Greg Koerner – Bass, Jeff Eidemiller – Guitar, Chocolate George – Guitar
https://dads-bar-steakhouse.hub.biz
https://www.facebook.com/dadsbarandsteakhouse
July 6 The Mint 107 Main St. Hailey, ID\
featuring Tony Austin – Drums, Greg Koerner – Bass, Jeff Eidemiller – Guitar, Chocolate George – Guitar
July 7 Tetonia Club 6266 S. Main St Tetonia, ID
featuring Tony Austin – Drums, Greg Koerner – Bass, Jeff Eidemiller – Guitar, Chocolate George – Guitar
July 8 Tip's Up 76 Town Center Ave Big Sky, MT
featuring Tony Austin – Drums, Greg Koerner – Bass, Jeff Eidemiller – Guitar, Chocolate George – Guitar
(406) 995-2773
Aug 25 Leroy's
Featuring Marco Villareal, Kofi Baker, Scott Chris Peffers
333 W US Highway 20, Porter, IN, United States, Indiana
https://www.facebook.com/profile.php?id=1032911254
https://www.facebook.com/leroyshotstuff
Greg Koerner – New York Cities own Greg Koerner is one of the best bass players around. He's played with everyone including rock legends Vince Welnick & Tom Constanten, Charles Neville, Garth Hudson, Buddy Cage, Kenny Brooks.
Greg Koerner: NYCity native—Bass… Gent Treadly and his bass have gone down countless roads and stormed the gates of heaven – having toured all over the country with legends Vince Welnick of The Grateful Dead and Charles Neville of The Neville Brothers, Gent Treadly (a/k/a Greg Koerner) continues to carry the flame – a diehard acolyte in search of the ultimate groove! Gent Treadly's five prior albums of original music are streaming on all major platforms. – get some!
Greg founded Gent Treadly in 1994 in NYC with Tommy Kaelin and Mike Jaimes (rest in power), and subsequently Philled in for Dark Star Orchestra and provided low end for countless East Coast bands before migrating to Florida in 2020. In Florida, Gent Treadly continues to create original music a la carte and with the trio The Joint Chiefs along with Bay Area legends John Zias and Dan DeGregory. 2023 plans include touring as the bassist for jazz luminary Stanley Jordan and dates with many of Florida's acclaimed bands including Fil Pate Trio and Unlimited Devotion. Get your Tread on!
https://www.facebook.com/gkoerner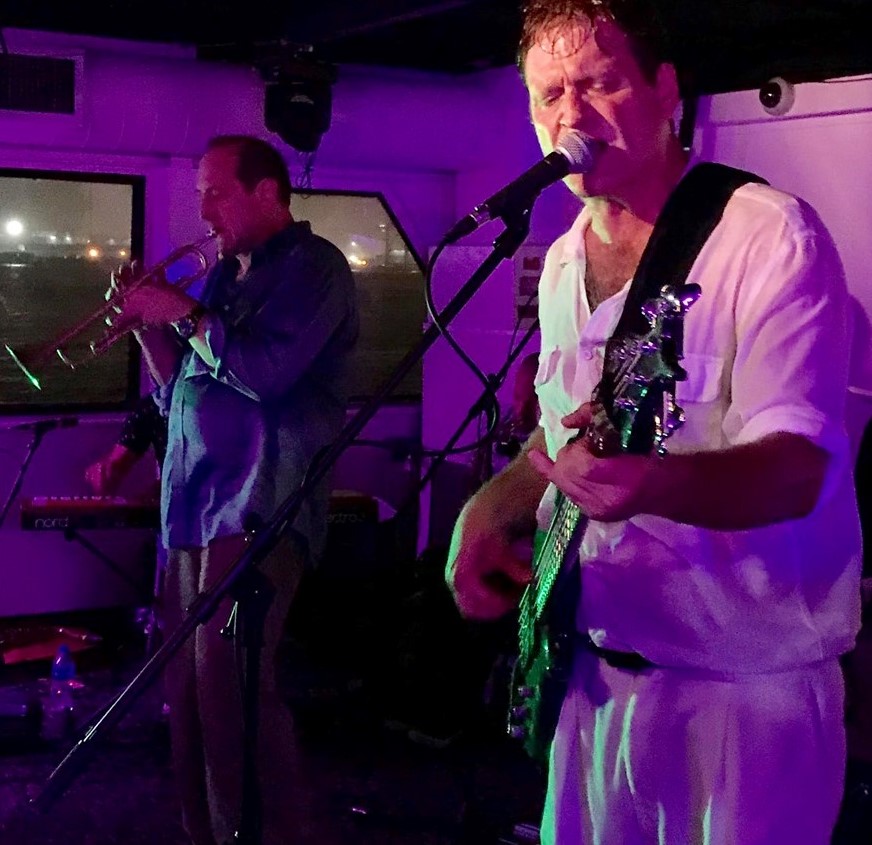 Tony Austin
https://www.facebook.com/tonydrums
http://www.tonyaustindrums.com/
Known for his versatility and dynamic performances, Austin plays the drums, produces, engineers and composes professionally in all styles of music, and is now one of the most recognized and sought-after musicians in Southern California.He has toured and recorded with many established artists in the entertainment industry, including Lauryn Hill, Carlos Santana, Robbie Krieger, Terrence Howard, India Arie, Roy Hargrove, and more recently Willow Smith, Gwen Stefani, Patti LaBelle and Dave Chapelle, to name a few. He has composed for and appeared on numerous TV and film projects, including "Step Brothers" (Sony), "Studio 60" (NBC), "E-Ring" (NBC), "One on One" (UPN/CW); The Cloverfield Paradox (Netflix) and "Truth or Dare" (NBC/Universal). He has also travelled to Iraq and Afghanistan, performing double-duty as tour manager and drummer, entertaining US Troops on numerous Army bases.
Tony is the Drummer, Engineer and Producer for the acclaimed Los Angeles- based group, the West Coast Get Down (WCGD), a collaborative group of musicians born and raised in Los Angeles. Apart, they are some of the most sought after musicians in the world; together they are uninhibited innovators moving effortlessly through multiple genres of music. He Produced, Engineered and was the Drummer on the critically acclaimed WCGD albums: The Epic by Kamasi Washington, a triple CD named one of Rolling Stone's and Pitchfork's "best albums of 2015", with The Epic Tour selling out arenas worldwide for the past three years; and UPRISING, by vocalist/upright bassist Miles Mosley, an album that debuted in Jan 2017 at #4 on the Billboard Contemporary Jazz Chart, #2 on the ITunes Jazz Album charts and featured on Apple Beats 1 Radio. He also engineered and performed on trombonist Ryan Porter's 'The Optimist', pianist Cameron Graves' 'Planetary Prince', and Kamasi Washington's 2017 EP "Harmony of Difference and 2018 release 'Heaven and Earth'. He also partnered with Kamasi Washington as recording engineer and performer on the Emmy and Grammy Nominated music score for the Netflix documentary – "Becoming", A chronicle of former first lady Michelle Obama's life via her book tour
As a composer and producer, Austin has worked for many film and television companies including NBC, Lions Gate Entertainment, Netflix, Viacom Networks (MTV and VH1), Sony, and the USA Network; along with commercial campaigns for Coca-Cola, Pedigree, and Dasani Water.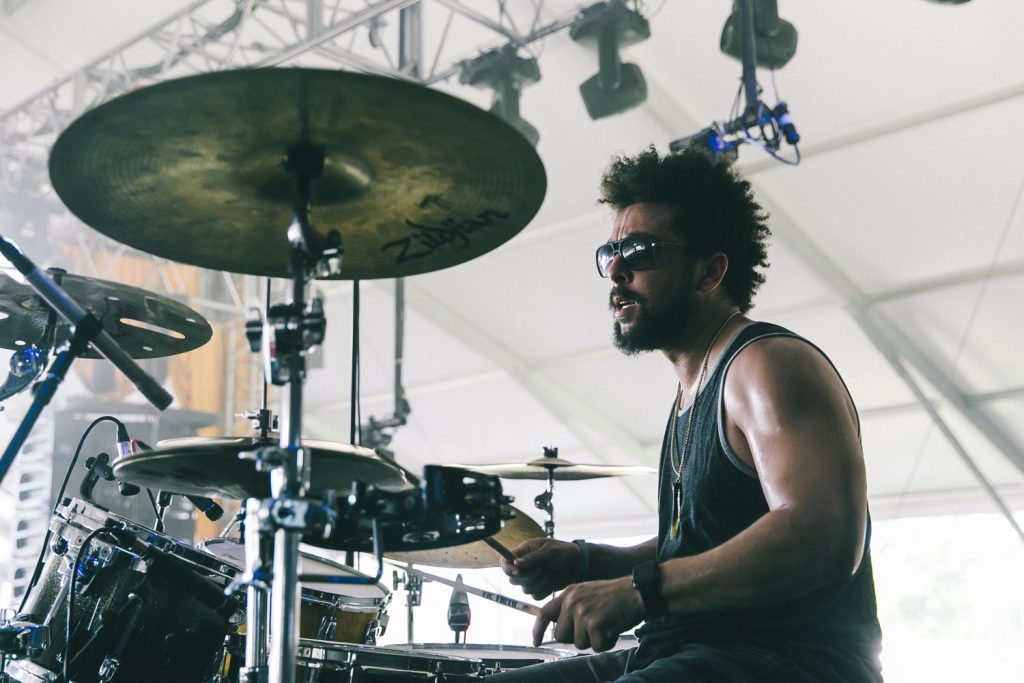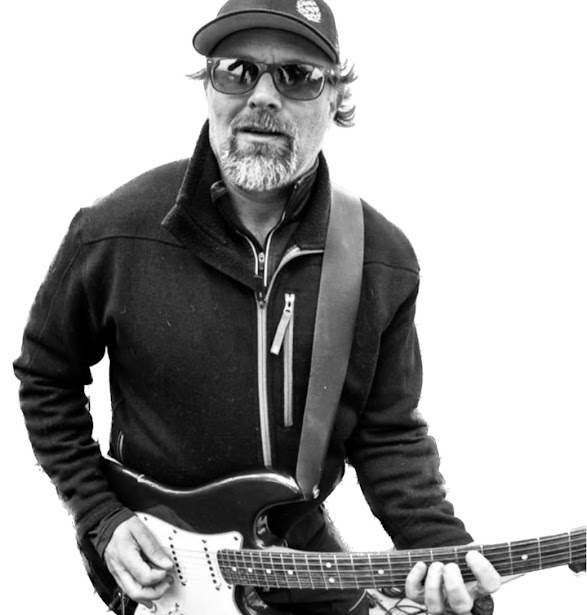 Guitar : Space Garage….The Rock Opera El Futre
https://www.facebook.com/jeff.eidemiller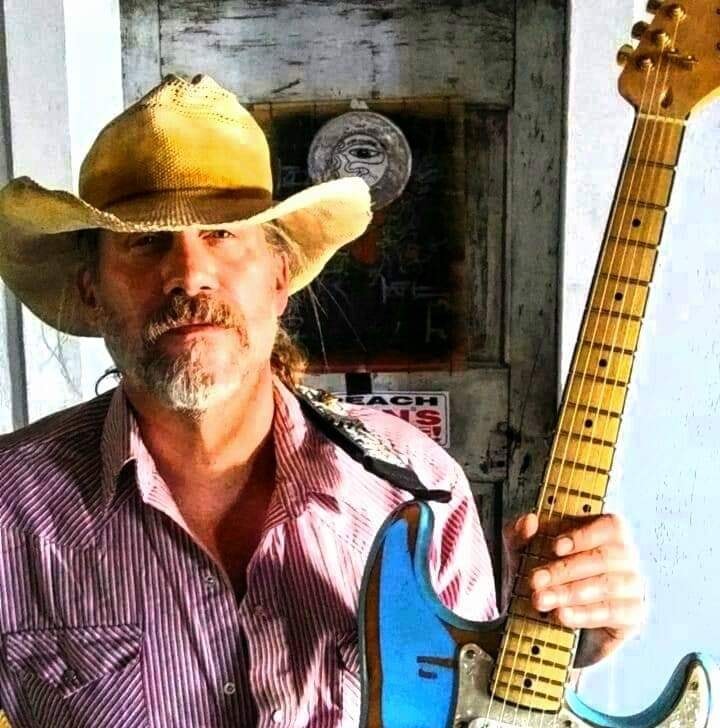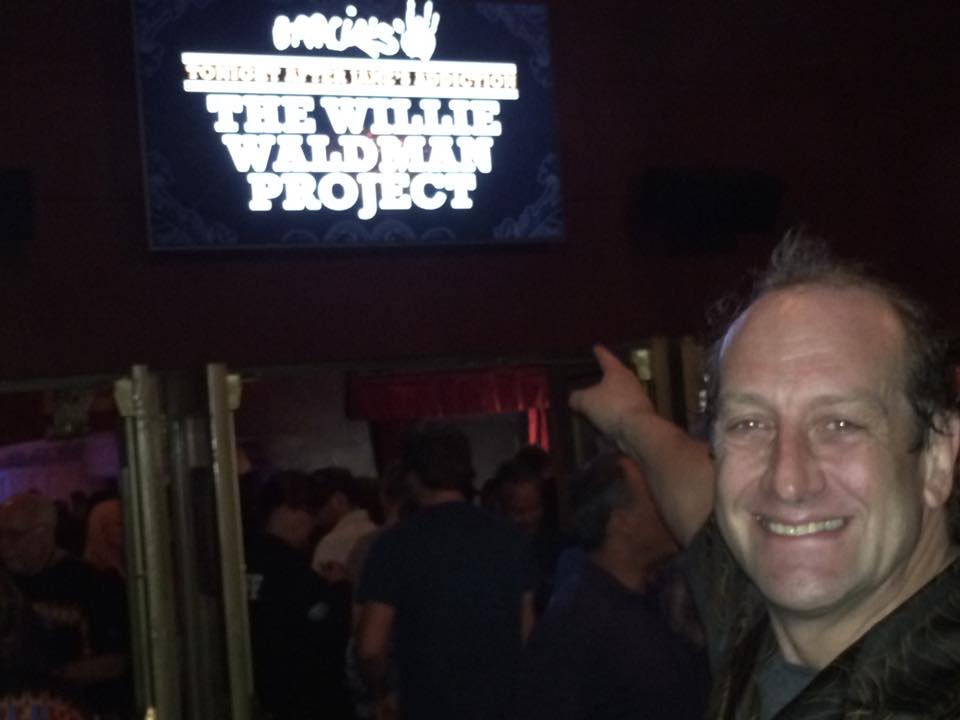 Willie Waldman: Trumpet, Flugelhorn www.williewaldman.com
The name might not strike an immediate chord but Willie Waldman is one you'll find in the liner notes of great artists and groups such as Banyan, Rob Wasserman, Perry Farrell and the late Tupac Shakur. While the list goes on, there's much more to this trumpet players credit than simply recording as a sideman on many of today's contemporary artists albums.
Willie started his journey at age 7 with his first Trumpet, and took lessons in Westville, just east of Chicago. After High School he found himself in Memphis looking to get involved in music and became a member of the legendary group Herman Green & The Green Machine. Come the late 80s they formed a group called Freeworld and ended up touring through the years with names like Stevie Ray Vaughn & Joe Cocker.
By 1994 he had reached L.A. and met up with friend & engineer David Aron, who was working with Death Row Studios mixing and recording Snoop Dogg's latest release. Snoop asked for some brass in the track and that's all it took for Willie to be recording for Hip Hops biggest superstar! He went on to record with 2pac, The Dogg Pound, Dazz & Kurupt, K Ci & Jo Jo, Xhibit & Nate Dogg and more.
Come 1997 Waldman will meet Perry Farrell of Janes Addiction, who opened up the alternative rock scene for him. Before he knew it their drummer, Stephen Perkins and Willie became friends and Willie was added to the Banyan project, writing, playing and co-producing. Between recording and working with other artists around Banyan he met and linked up with Rob Wasserman of the Grateful Dead and recorded on Rob's next album, Space Island, plus Willie was involved in writing and co-producing again. Both projects have continued to this day in 2014, Banyan and playing with Wasserman.
His first album back in 2000, The Willie Waldman Project was a collaboration that encompassed the roots of Memphis and the freeform of L.A. bringing and eclectic, jam oriented jazz album that will knock your socks off! A testament to his style, experience and roots, Willie Waldman has been around and the proof is there in his releases.