http://www.gratefulseconds.com/2016/10/the-best-phil-lesh-friends-show-ever-12.html
So Derek Trucks Band Opened as my buddy Evan and I arrived
And Ratdog Play a Great First Set. Always Interesting with DJ Logic
Then Derek Trucks and Susan Tedeschi Joined In For a Viola-Fired Set. I loved triplicate first set Viola sandwiches (see 5-9-2009 with the Dead at the Forum for another). Now please click on the In The Midnight Hour above and have yourself a treat
Then Crusader Rabbit (i.e. Bobby, Mickey and Bill) Played At Midnight. This was a rare and early Dead reunion post-Jerry, before the big show in 2002, the 2003, 2004 and 2009 tours and Fare Thee Well. This was similar to those San Diego January 1978 shows where Jerry could not sing. The songs were Not Fade Away>Truckin>Playing in the Band kind of like a dream 1972-73 set too.
http://www.deadheadland.com/category/grateful-dead/crusader-rabbit-stealth-band/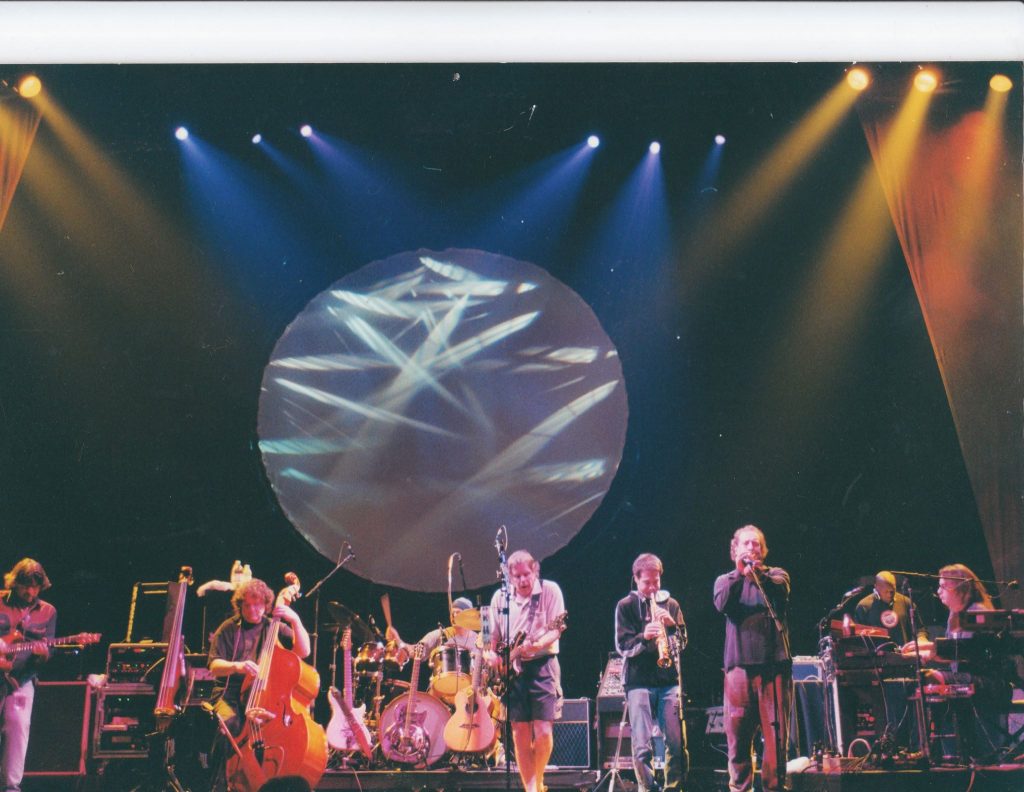 Then The Q Played Their 2AM Set which of course rocked the planet
Help>Slip>Dark Star>Terrapin Inspiration (I felt this coming)>No More Do I>UJB nice !
and it was 20 years to the date and in the same building where Jerry married Mountain Girl and I saw my only Dark Star. So, it was the best Phil Lesh & Friends (The "Q") ever.
Alrhough you should get all the 2000-2001 Q soundboards which I will post soon.
Download:  For now, you can have 12-31-2001 here
Another tapers version: Phil Lesh and Friends Live at Henry J Kaiser Convention Center on 2001-12-31 : Free Download, Borrow, and Streaming : Internet Archive

Reviews http://www.philzone.org/discus/messages/459920/4289.html?1111911771
Derek's Set
Amazing Grace> Don't Change HorsesEgg 15I BelieveBurbopLike Anyone ElseB-2 BoogalooAin't That Loving YouMaki Madni> Joyful NoiseAfro Blue