🍄Mike Watt, Willie Waldman, Terry Saffold, Dr. Herman Green, Dave Aron, Steve Mckay are Mouthful
The mouthful project was whimsical and magical, only drums, bass & horns. It was spearheaded by non-other than Mike Watt on bass (did 125 months with the Stooges, was an original minutemen and a founding member of Stephen Perkins' Banyan) and Willie Waldman on trumpet (from Willie Waldman Project and also later Banyan). This project literally unfolded and came together when Willie and Mike were working on a separate project that included Steve Mckay on bari sax. During this conversation, Watt mentioned to Willie that he wanted to do something different with Dr. Herman (Pops) Green on tenor/alto and other Memphis Musicians. Mike also mentioned that he only wanted to use a Memphis Drummer. In searching for a particular sound, the project was NOT supposed to include keys or guitar, only bass, drums, and horns. At that time Willie's imaginative wheels immediately started spinning. He jumped on the phone and started putting the musicians together.
Willie started his quest by calling Memphis Musicians that he knew so well. He started with Dr. Herman (Pops) Green. While Willie was working Memphis, Watt was working to bring in Steve McKay to complete that fat horn sound. Willie then called WWP and Herman Greens drummer, (Terry Saffold) to secure the studio for this project to be recorded. Saffold secured the famous Cotton Row Studios in Memphis.
Watt wrote and sent Willie three original tunes. As fate would have it, the musicians all met in Memphis and came together for the first time. The musicians wrote and arranged individual tunes and rehearsed. That is when the magic started. The session was, Yes you guessed it!! Fun and Magical.
The CD starts with the first funky horn arrangement entitled "All Up And In" written by Watt, then goes into "Last Portage To Lake Makwa" which starts with an abstract intro in ¾ then rocks out in 4/4 written by Willie Waldman himself. Afterwards, it gets funky with " Just A Groove" written by drummer Terry Saffold and mixed by Engineer-Tommy "D". Then it races into another Watt Tunes entitled "Spodiodi Hop" with a strong horn intro followed by a rhythmic question and answer line between the horns and rhythm section then they all come together in a rocking melody line that fattens the entire sound. Afterwards Steve Mckay follows thru and wrote a nasty but tasty Beale Street Shuffle called "Speedball". Then Willie Waldman does it again with some more Memphis Funk called "Freeway" Watt comes back with "It Got Fit" which has a strong rocking unison horn line in 6/8 Willie then comes back with another beautiful composition entitled "Dad's Tune" which was a tribute to his father. Last but not least. Herman (Dr. Pops) Green takes the project out with "Wrap Yourself in Music" where he shows his vocal ability.
After the initial recording took place, Dave Aron- (Owner of Hollywood Way Studios and Snoop Doggs personal sound engineer) took the tracks back to California and mixed them on his SSL Board. The final touches of the songs were mastered at Troy Dixon's studio( TD Mastering) in Nashville Tn.
This project was as fun to make as it sounds. All I can say is when you have seasoned, professional musicians with the same mindset, everything falls in place naturally as it did on Mouthful. I hope you enjoy listening as much as we did recording it.
credits
released December 15, 2020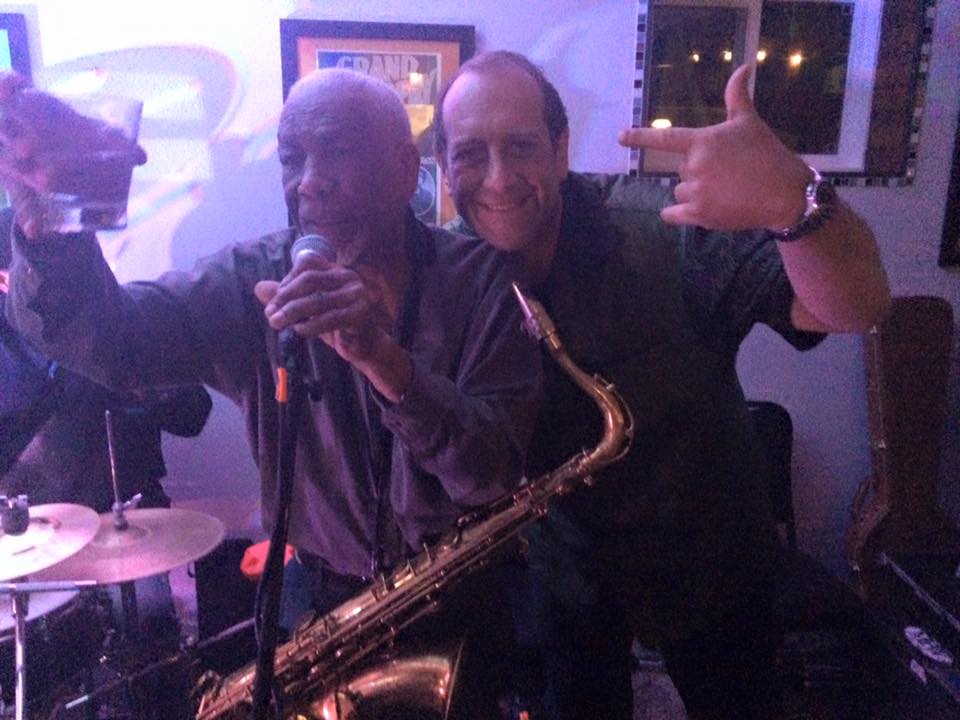 https://mouthful1.bandcamp.com/